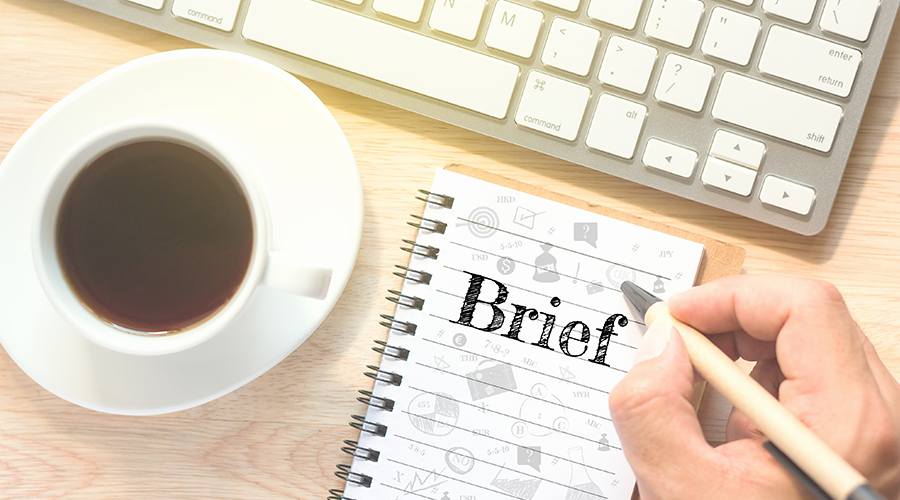 Five Top Tips for keeping it brief
So, you've found the right people with the right skills who you trust can deliver the design elements of your project. But how do you ensure that they produce the best possible results for you?
The answer is it's all in the brief. The more information you provide the better the outcome will be, the devil really is in the detail! Grab yourself a coffee and take a moment to read our top tips to fuel your design brief writing skills.
The basics – you're an expert in your business, you know what you do, how you do it and why you do it so tell us these things, it really helps. The more we know about you, how your business operates the better feel we get for who you really are and what you really need. Curious designers will ask you lots of questions, it'd be weird if they didn't, so the more detail you can share at the start the more time you'll save later telling them why they haven't got it right.
Brand Guidelines – maybe you have them, maybe not or maybe your brief is to find a designer to create them. Either way, share this at the start of the project, it'll save time and money if the designer is aware of any constraints before they commence any work!
Timeframe – In a hurry to meet a deadline or all the time in the world? We want you to have what you need when you need it. Are there schedules to meet involving other areas of your business for approval that may require each stage being signed off at different times.
Specification – sometimes it's just a straightforward brochure or marketing collateral that you want refreshing. However, if it's a bit more involved for example creating a brand or event logo you probably have a good idea already about what you do and don't want especially if you've carried out work ahead of engaging with the designer.
Budget – Disclosing your budget from the outset is entirely up to you. The key benefit of indicating this at an early stage is that the designer will be able to communicate what they can deliver within your available price range and if the cost is in line with the work detailed in the brief. If the budget is a bit a tight set this out from the start so your expectations can be met realistically.